SCALE project wins the CBE impact 2023 photo competition
July 5, 2023
SCALE project, with Microphyt Camargue technology, won the prestigious « CBE impact 2023 » photo competition in the « Biobased production processes » category. Organized by the Circular Bio-based Europe Joint Undertaking (CBE JU), this competition showcased the remarkable impacts of 20 projects, both ongoing and completed, funded by the public-private partnership. Through the submission of high-quality photos and videos in seven distinct categories, the participants effectively conveyed the essence and significance of their initiatives.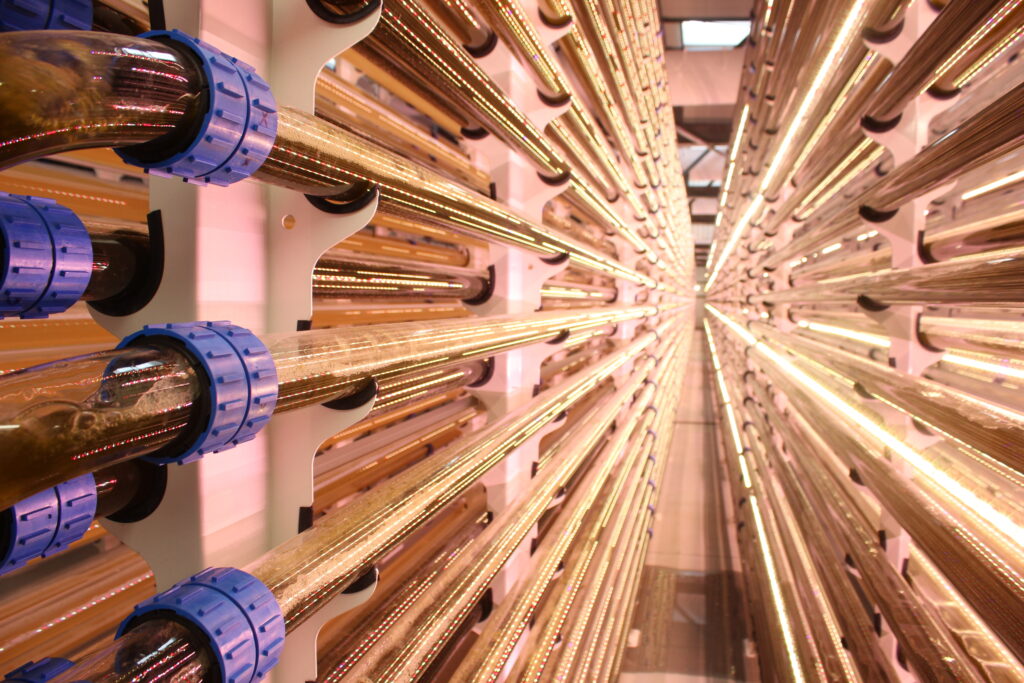 A total of 95 visuals were submitted by the participants for the first five categories, highlighting specific aspects such as the projects' impact and their diverse applications. The sixth category was dedicated to short videos, while the winners of the seventh category was determined by a vote from the CBE JU community on LinkedIn.
To evaluate the entries, the competition jury, composed of experts from the European Commission, the Bio-Based Industries Consortium (BIC), and the CBE JU Program Office, meticulously considered criteria pertaining to the projects' connection with CBE JU, as well as the creativity, quality, and composition of the images.
The award-winning photo from the SCALE project highlights the cutting-edge CAMARGUE photobioreactor technology developed and patented by Microphyt, located in Baillargues, France. This innovative technology is up-scaled during the project to produce 100 tons of high-value ingredients for nutraceuticals and cosmetics and plays a pivotal role in advancing biobased production processes, thereby unveiling exciting new horizons in these fields.
In recognition of their outstanding achievement, the winners of the competition, has been cordially invited by CBE JU to attend the European Forum for Industrial Biotechnology (EFIB) conference taking place in Rotterdam on 24-25 October 2023. This prestigious conference provides an unparalleled platform for presenting their groundbreaking projects, fostering exchanges of ideas, and further stimulate innovation within the field of biotechnology. As project coordinator, Microphyt will speak there about SCALE project.
Thanks to their success in the « CBE impact 2023 » photo competition, SCALE and the otherco-funded CBE Projects continue to demonstrate their commitment to the development of sustainable and bio-based solutions, which are essential to meet current environmental and economic challenges.
Congratulation to all the CBE-JU photo competition winners, and especially internally to Emmie, Manon and Clément from our R&D team for this great picture of our bio-based technology.