Join us this winter 23!❄
January 5, 2023
As a continuation of 2021 and 2022, Microphyt will be present at several unavoidable cosmetic and nutraceutic events. We will be delighted to meet you and exchange. Come and join us to these various events:
January 9-11th: 10th annual world congress of ocean – Vincent Usache, Microphyt's CEO will be present at this international congress on the marine environment to present Microphyt and all the potential that microalgae can bring to the design of bioactive ingredients in the cosmetic and nutraceutic field.
Place: Japan, Sapporo
Book a meeting : contact@microphyt.eu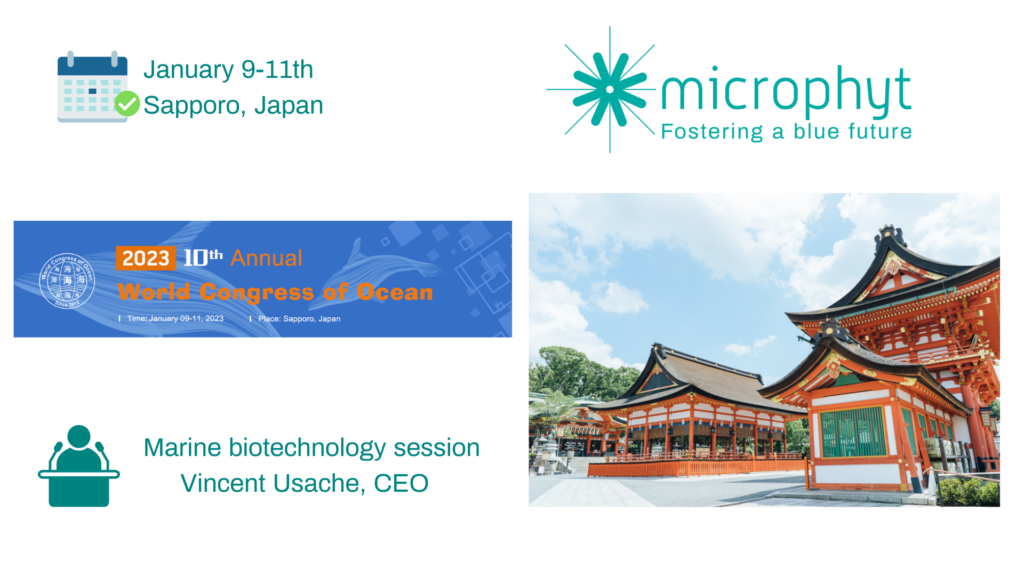 January 10-11th: Cosmet'Agora – 2023 starts strong for cosmetic team which will exhibit to Cosmet'Agora. This French cosmetic trade show organized by the SFC, celebrates it's 15th edition this year. It will be the occasion for the cosmetic team to introduce its last launch PhycoSi™ on the French market. We will be also formulation award contender to highlight our skills for cosmetic application with our actives.
Place: France, Paris, Champerret Center
Booth : 46
Book a meeting : contact@microphyt.eu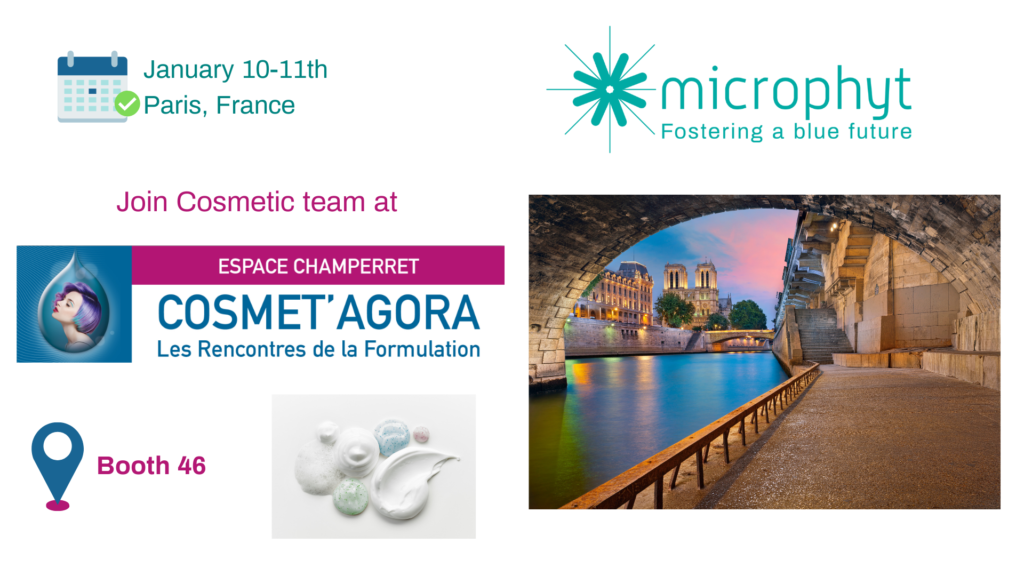 January 24th: Scientific workshop on marine PUFA – In collaboration with our scientific partner IBMM (Institut des Biomolécules Max Mousseron), Microphyt is co-organising this scientific day on polyunsaturated fatty acids (PUFA) from the marine world. This is an opportunity for Microphyt to present its scientific advances in this field.
See the program here, do not hesitate to contact us: contact@microphyt.eu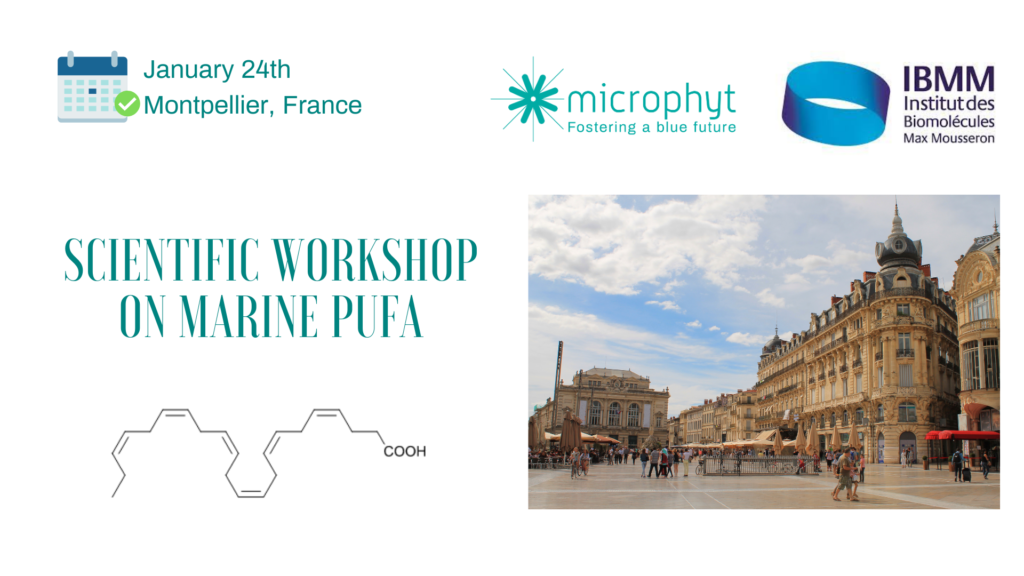 February 15-17th: Sports and Active Nutrition Summit USA – For this unmissable event in the field of sports nutrition, Christel Lemaire, marketing manager nutraceutical ingredients and Ilya Zhivkovitch Chief business officer, will represent Microphyt as a Gold Sponsor. The opportunity to promote GamePhyt™, our nutraceutical ingredient intended for e-gamers.
Place : United-States, San Diego, Hyatt Regency Mission Bay
Book a meeting : contact@microphyt.eu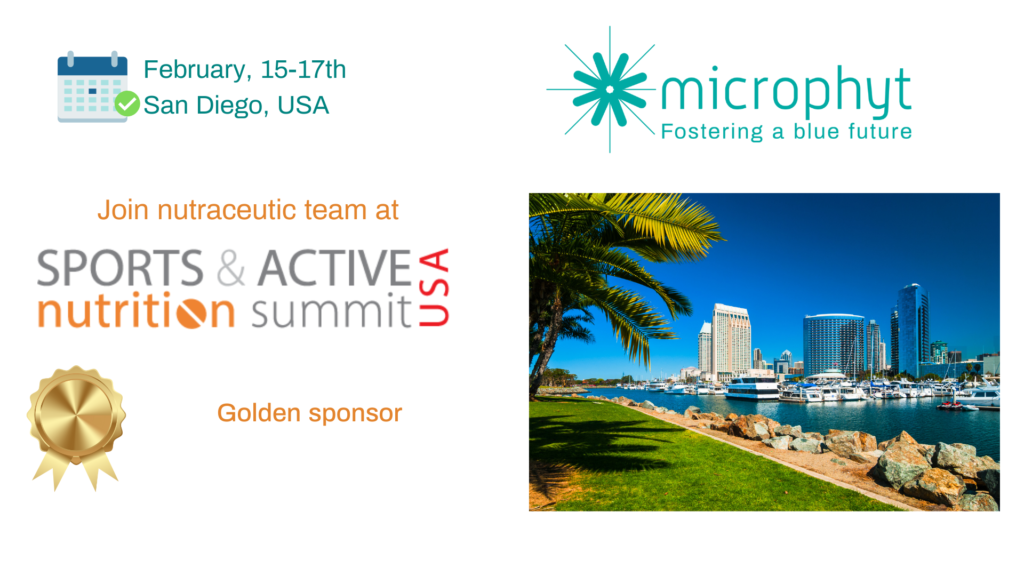 March 28-30th: In Cosmetics Global – Microphyt will exhibit on in-cosmetics global event, the leading global event for personal care ingredients. Book appointments with our team in advance and visit us our booth on the French pavilion.
Place : Spain, Barcelona, Fira Barcelone – Gran Via
Booth: French Pavilion, n°X84
Book a meeting: contact@microphyt.eu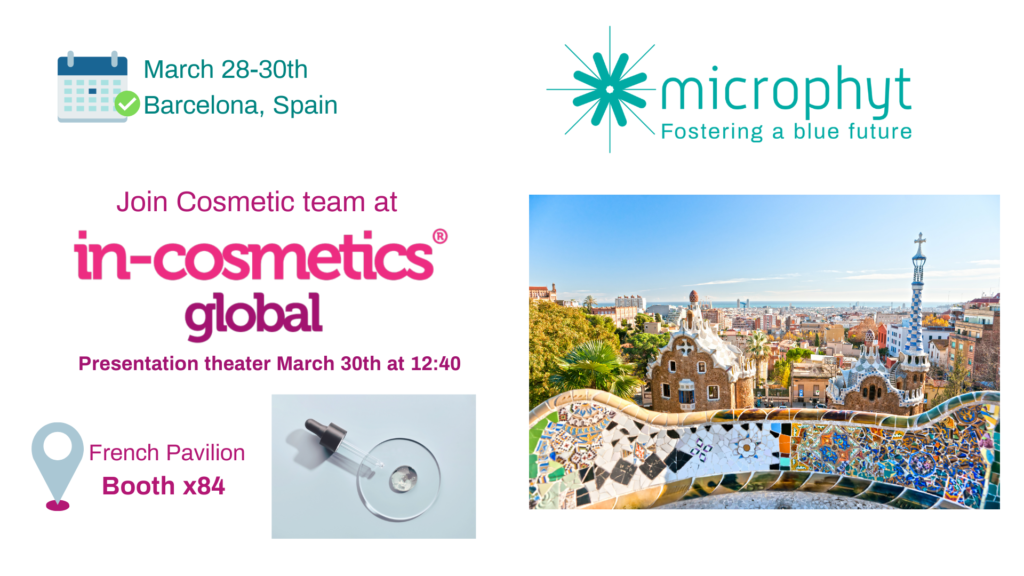 LOOKING FORWARD TO SEE YOU AGAIN!
In the meantime, if you have any questions or if you would like more information, do not hesitate to contact us by email at contact@microphyt.eu or by clicking here.