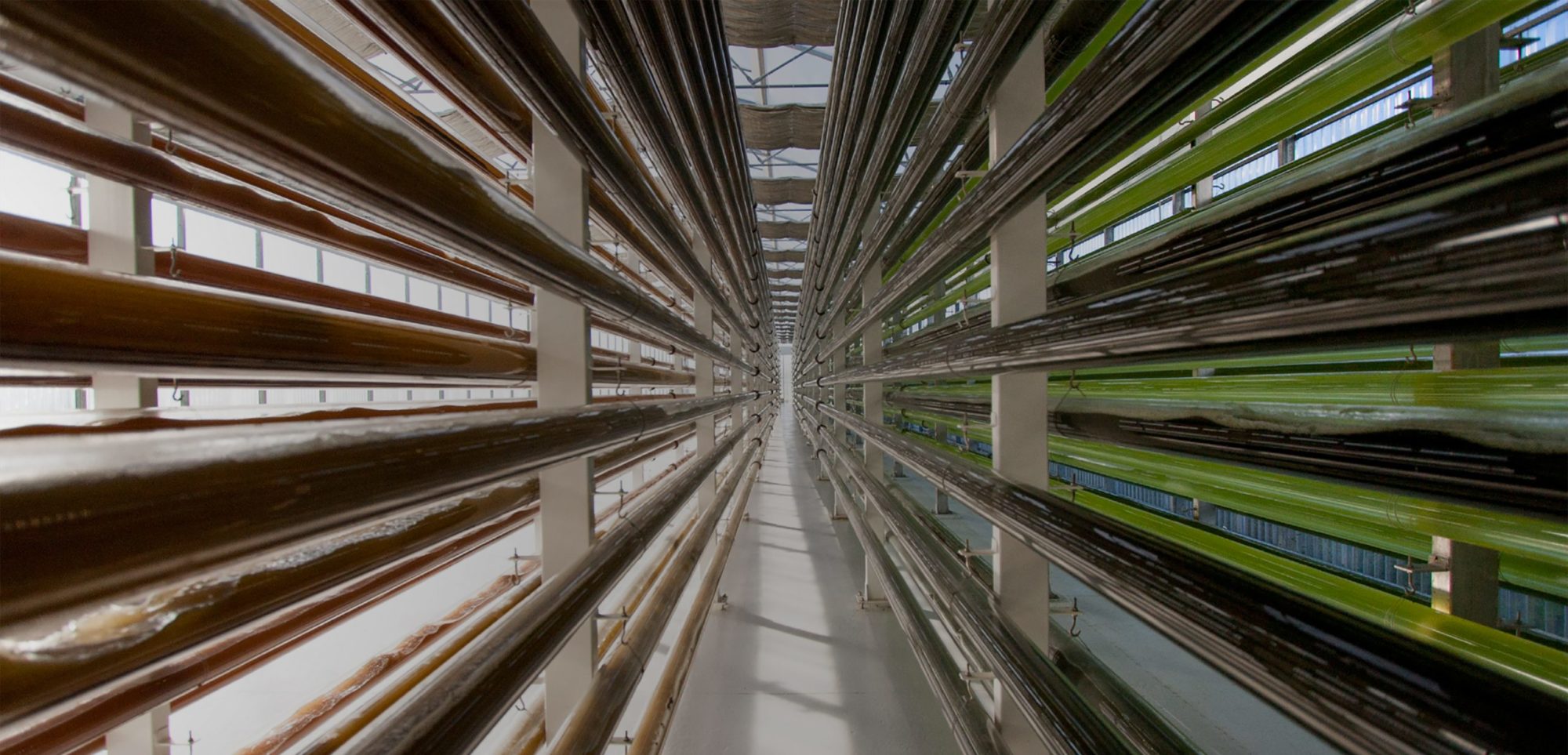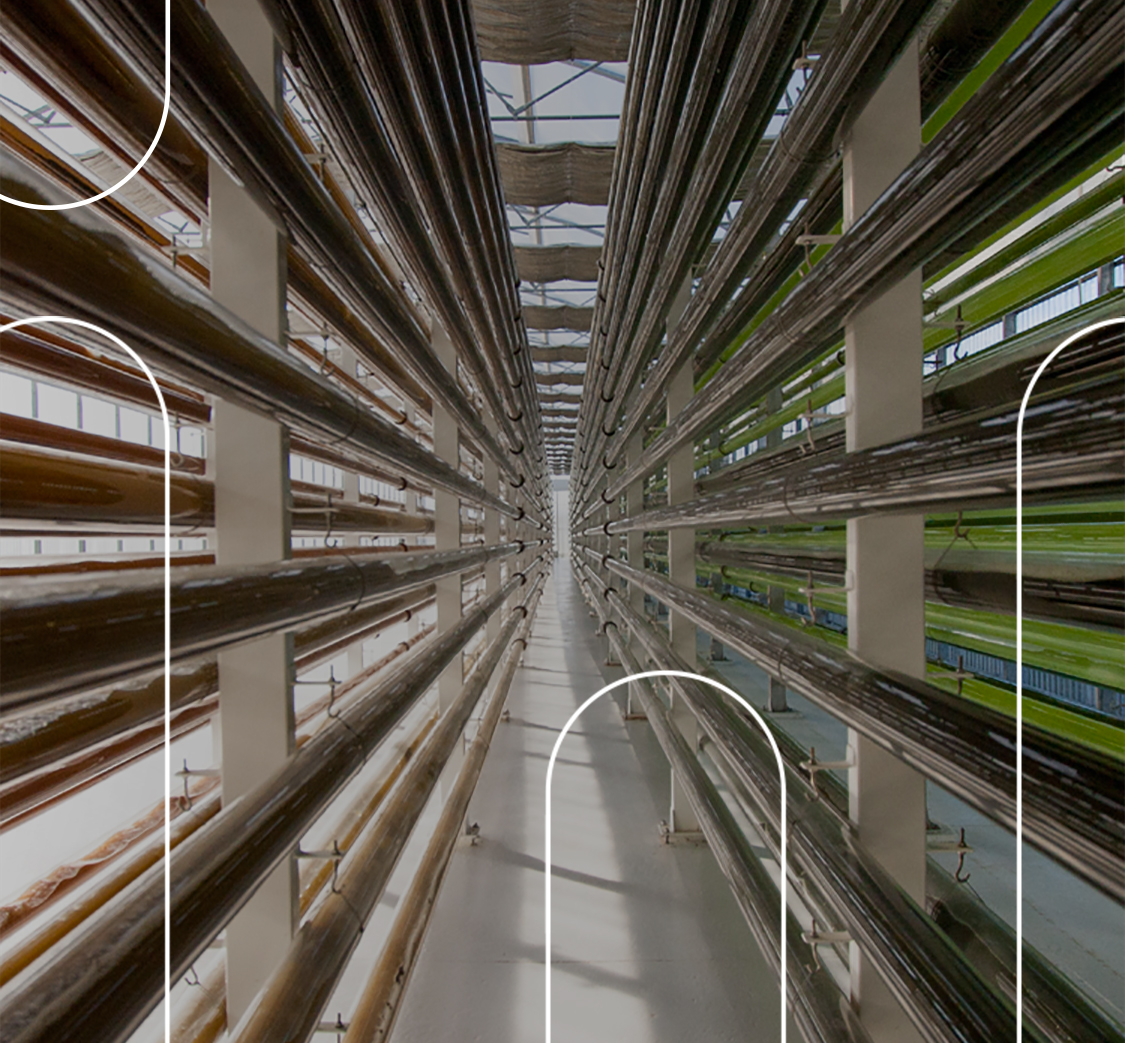 Exclusive
technology
Microalgae diversity unlocked
Drawing on its unique expertise, Microphyt develops original natural ingredients combining a first of its kind production platform with an avant-garde research into beauty and nutrition.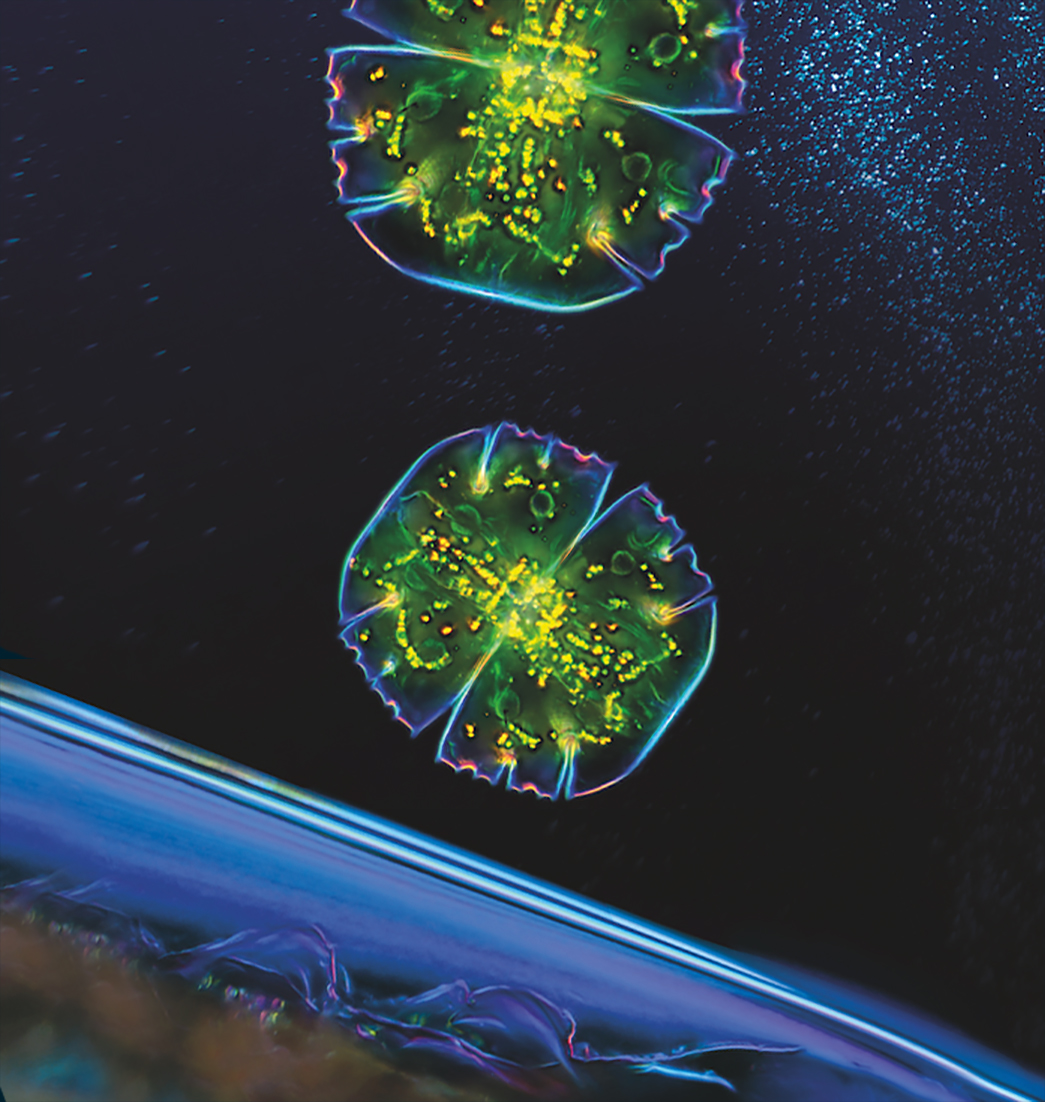 Based on a two-phase flow process, they reproduce the natural conditions microalgae need to grow, while optimizing gas-liquid transfer. This ground-breaking innovation makes it possible to cultivate any kind of microalgae including fragile varieties whose cultivation was previously impossible.
Hydro-biomimetic technology
We have developed and patented the first ever hydro-biomimetic technology for growing microalgae: CAMARGUE photo-bioreactors.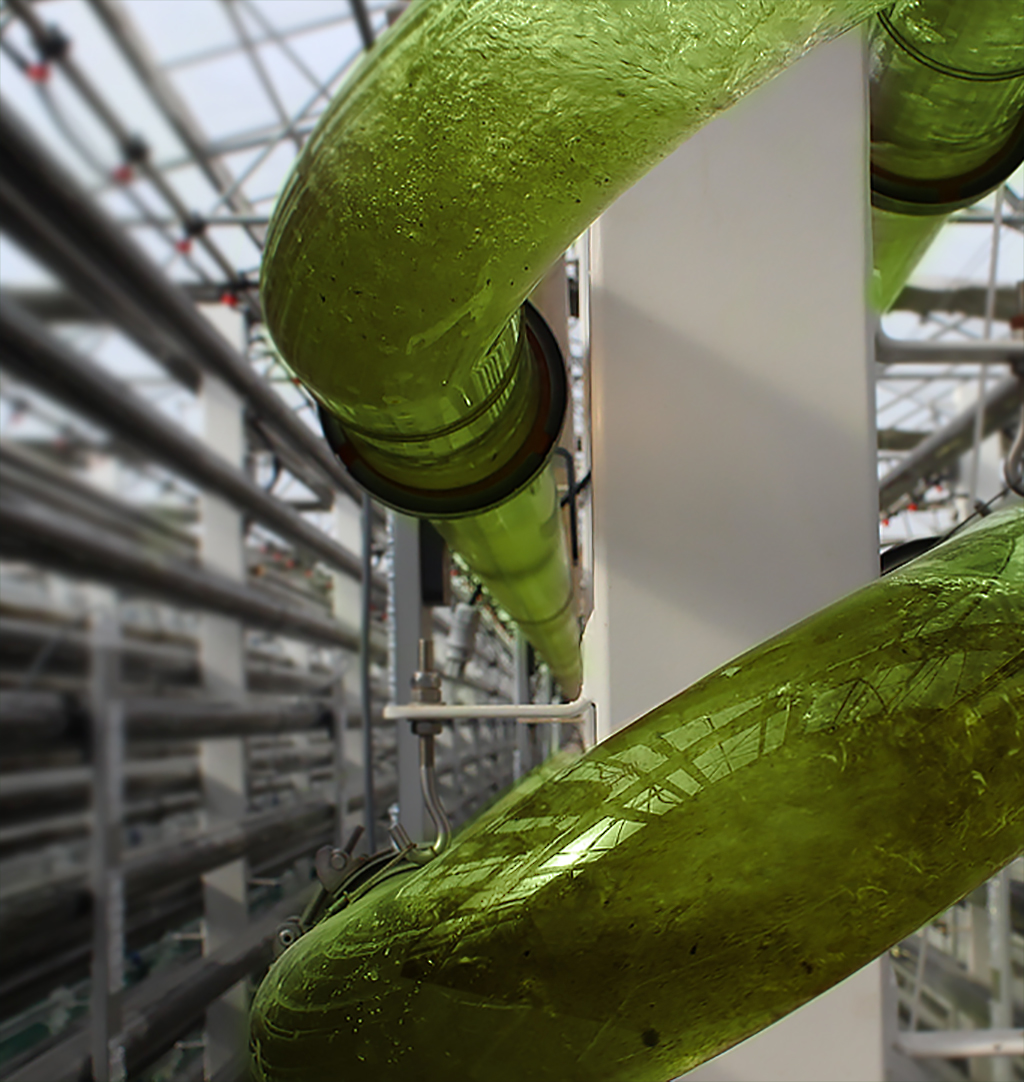 High-precision, high-naturality
The microalgae are cultivated without any GMOs or pesticides in a closed environment in which each parameter – from the temperature to the amount of light – is carefully monitored. We guide their growth by providing essential nutrients and enabling photosynthesis from natural light, which can be enhanced using low-energy diodes.
To preserve the naturality of the extracts, the biomass is transformed into actives using green matrixes
free from petrochemical solvents.
20 photo-bioreactors
of 5m3 each
A highly
qualitative
biomass
An unmatched
content in
bioactives
An access
to unique
microalgae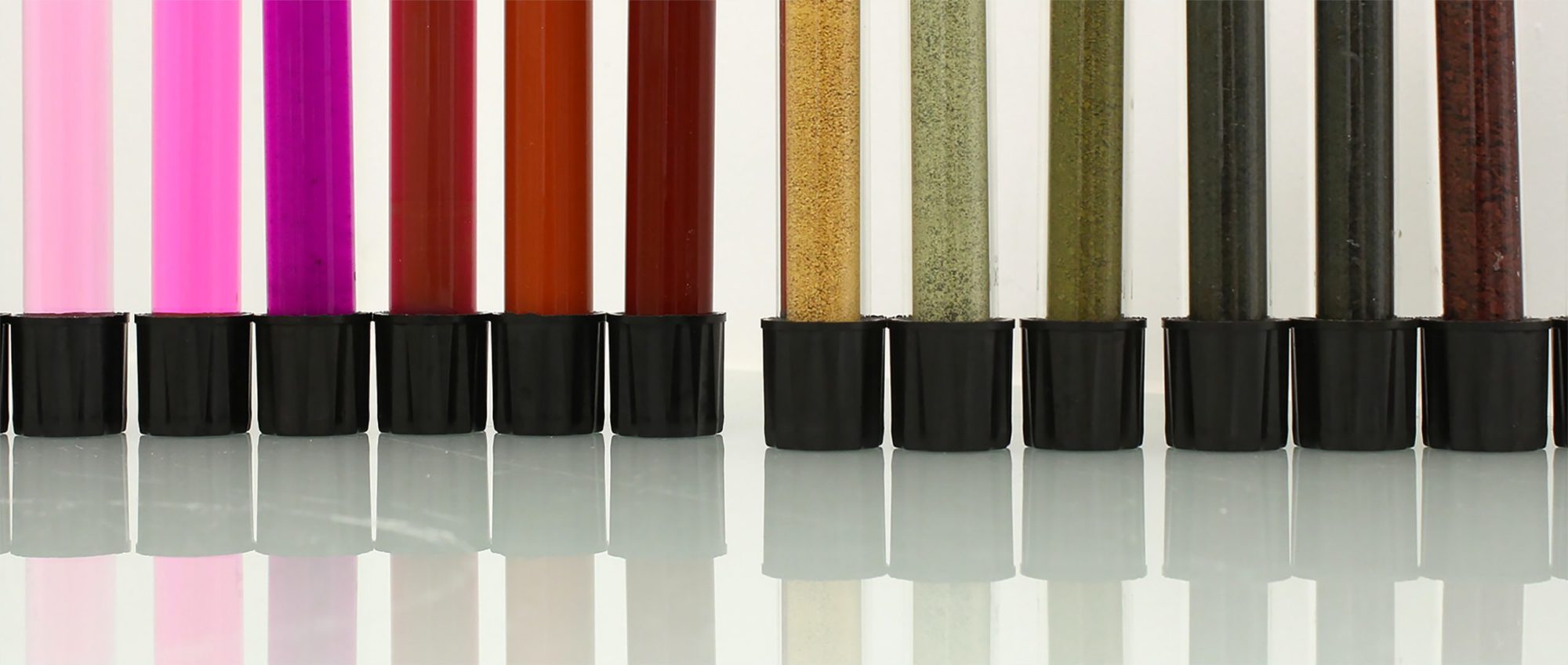 From biomass
to next generation's ingredients
Our Research focuses on specific bioactives: the secondary metabolites naturally produced by adaptative microalgae. By applying our bio-mimetic processes, the microalgae are systematically screened to target to the most promising pathways
for nutrition and well-being.
With the most rigorous scientific standards in preclinical and clinical studies, our Product Development team enables the validation of our ingredients efficacy and safety.
Then the Production Platform team manages every steps of the scale-up which enables a standardized and consistent supply of the active ingredients.
Discover our products