Microphyt strengthens its development in the US
February 12, 2021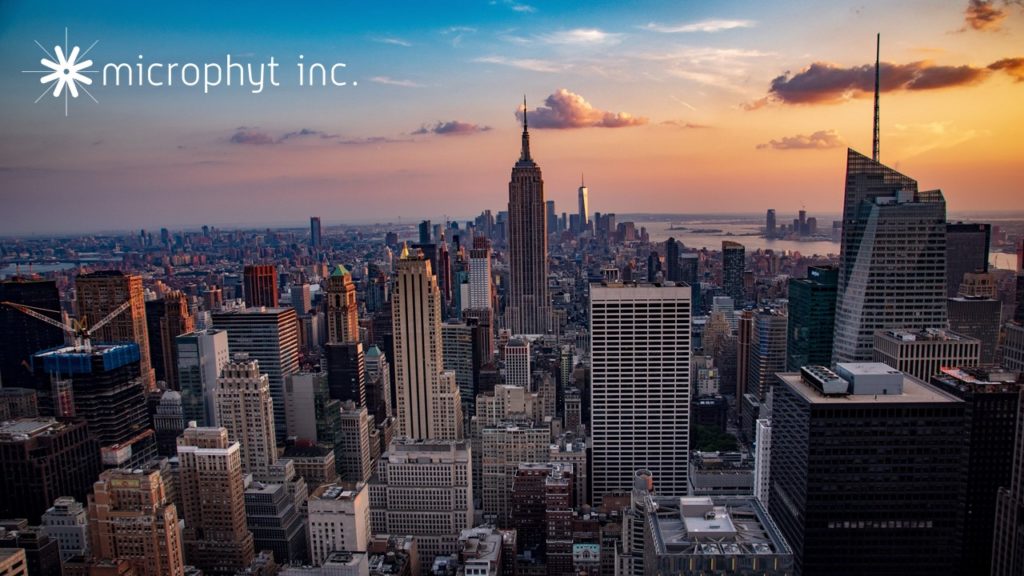 Microphyt Inc. is the new subsidiary of Microphyt France based in the USA with sales offices in PA and MA.
Mr. Ilya Zhivkovich, Chief Business Officer of Microphyt based in the USA, assumes responsibilities of managing Microphyt Inc. and also global marketing and sales activities of innovative bio-actives ingredients for nutrition and personal care industries.
Microphyt Inc. announces its first partnership with Premier Specialties, for promotion and distribution of Microphyt's cosmetic ingredients in the USA.
Baillargues, France (February 12th 2021) – Microphyt France, a leading company in microalgae-based natural bio-actives for nutrition and personal care industries, announces its newly created US subsidiary, Microphyt Inc. with sales and marketing offices located in Massachusetts and in Pennsylvania, Microphyt Inc. will focus on growing company's customers base in NA. Mr. Ilya Zhivkovich, Chief Business Officer of Microphyt will assume responsibilities for managing Microphyt Inc. Mr. Ilya Zhivkovich has more than 25 years' experience in global sales, marketing and general management positions across food and nutrition. He has an extensive track record of developing and executing Go-To-Market strategies for innovative high value, scientifically backed products.
Microphyt's new subsidiary announces its first partnership, Premier Specialties:
To accelerate the launch of its cosmetic ingredients portfolio in the US Microphyt Inc. has reached an agreement with Premier Specialties for promotion and distribution.
"Microphyt is excited to partner with Premier Specialties. We are confident that Premier's vast and long-standing relationships within the personal care industry combined with Microphyt's robust innovation pipeline will yield new solutions for brands and consumers passionate about science-based, natural, sustainably-produced bio-actives from micro-algae." said Mr. Ilya Zhivkovich, CBO.
"Partnering with Microphyt expands Premier's natural cosmetic offer to include unique microalgae bioactives; creating advances in skincare science using green technology", said Ms. Francesca Muia, VP Natural Cosmetics Division, Premier Specialties.
About Microphyt
Microphyt is a real French innovative and a leading company in the production and marketing of microalgae-based natural active ingredients. With more than 10 years of expertise in this field, Microphyt draws from the untapped microalgae diversity to provide unique solutions for Nutrition and Wellness. Microphyt's technologies, developed in-house and patented, allow the controlled production of a wide variety of microalgae on an industrial scale and in a sustainable way. The company has 30 employees and has filed 5 patent families.
More information: www.microphyt.eu – Follow Microphyt on LinkedIn and Twitter: @Microphyt
About Premier Specialties
Premier Specialties, Inc. is a global creator of Fragrances for the Personal Care, Beauty, Home, Fabric and Air Care markets. The diverse Premier portfolio also includes Flavor Compounds (Halal and Kosher) and world class Natural, Organic and Sustainable materials for the Cosmetic and Personal Care Industries. Premier Specialties has achieved a Silver Ecovadis rating.
More information: www.premierfragrances.com – Follow Premier Specialties on LinkedIn and Twitter: @premspec_
Microphyt's Contacts
Ilya ZHIVKOVICH – Chief Business Officer – ilya.zhivkovich@microphyt.eu
Julie PERSON – Corporate Communication Manager – julie.person@microphyt.eu
Premier Specialties' Contact
Francesca MUIA – VP Natural Cosmetics Division – francesca.muia@premierfragrances.com
Image source: Image by Felix Dilly from Pixabay